Every once in a while a project comes around that just makes you excited. We were fortunate enough to have that happen to us this month.
Alviti Creations in North Attleboro, MA is the leading manufacturer and designer of high quality religious products for the Eucharist presentation. We have personally photographed the Alviti family over the years, from first communions to high school seniors.
When the family owned company moved into their new building, they knew they needed something on the plain beige walls.
Diane was invited into the factory to photograph the men at work. The process at this factory is a lost art. These artisans create amazing pieces, 90% of them by hand. We were amazed at how each piece was made. Knowing how a chalice comes to be is not something you think about every day.
Last week the project came to its conclusion as we hung the final prints on the walls.  Each image represents a part of the product process, from hand tooling to gold plating.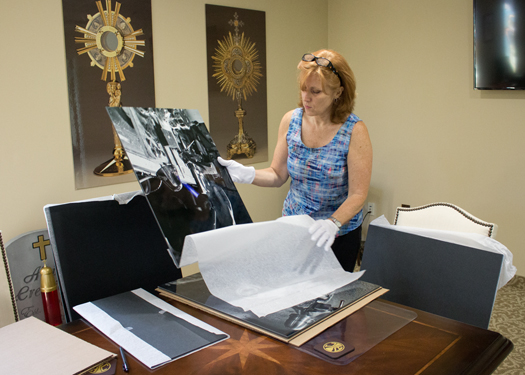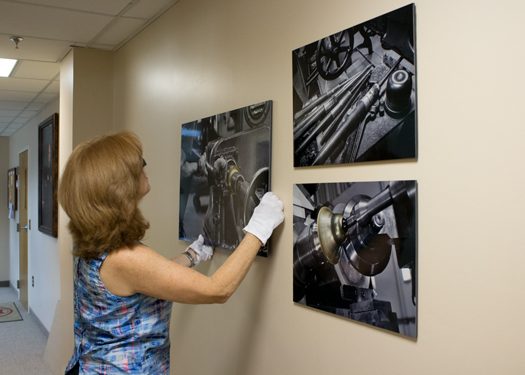 Every image was printed on metallic paper so we wore white gloves to keep our finger prints off.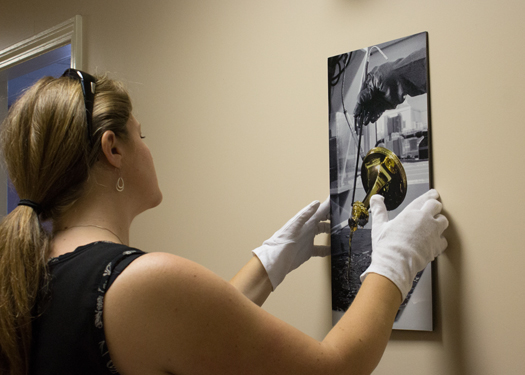 As you walk down the hallway you can see the process that each piece goes thru.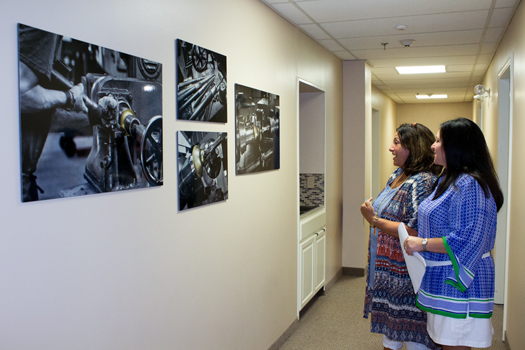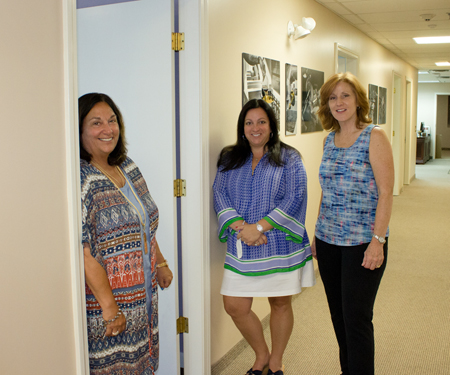 Sisters, Laurie and Paula, were thrilled with the results and are already talking about the next project.  We cannot thank them enough for having us do this for them. What a spectacular experience!